Our Patron Saint is Mother of Mercy as well as Saint Sister Faustina Kowalska.
Our founder is Blessed Fr. Michael Sopoćko - a confessor of St. Faustina, the cofounder is Ludmiła Roszko - a spiritual daughter of Blessed Fr. Michael Sopoćko.
Our mission is to plead for mercy for the world, worship Divine Mercy with prayer, proclaim and promote the worship of Divine Mercy and exercise mercy through deeds.
We pray daily the Chaplet of Divine Mercy especially for priests, consecrated people, the dying, the terminally ill, souls in Purgatory and impenitent sinners.
The Institute's main concern is the conversion of sinners and the salvation of all souls. We derive our spiritual power from faith and trust in Lord, which is expressed by the invocation:
"JESUS, I TRUST IN YOU"
In our life we follow Jesus of Mercy, contemplating His image deep in our hearts.
Widows or married women can also become part of the institute as affiliates who follow some written rules in their daily life.
How do we live ?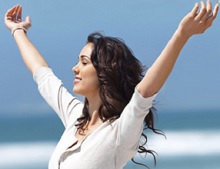 We do jobs of our choice. We remain in our own environments.
We do not wear any visible symbols. Our consecration is hidden from the world and we keep it discreet even from our close relatives.
People should be attracted by our kindness, love, warm-heartedness, open and friendly attitude.
We meet the whole community once a year for a one-week spiritual retreat. Once a month we attend a day of prayer in small groups. We may be parted by a long distance, however, we have a close spiritual relationship with all members of the Institute.
The center of our spiritual life is the Eucharist, reading the Bible and individual prayer.
We vow to live in accordance with the evangelical counsels: chastity, poverty and obedience.
Our patrons and founders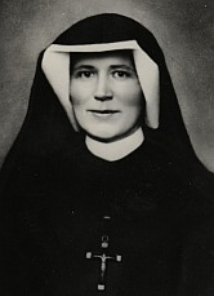 Patron Saint of the Institute of Divine Mercy
Saint Faustina Kowalska
You are the secretary of My mercy. I have chosen you for that office in this life and the next. (Diary of Saint Faustina, 1605)
My daughter, secretary of My mercy, your duty is not only to write about and proclaim My mercy, but also to beg for this grace for them, so that they too may glorify My mercy. (Diary of Saint Faustina, 1160)
You and your companions shall obtain mercy for yourselves and for the world. (Diary of Saint Faustina, 435)
Through your prayers, you shall mediate between heaven and earth. (Diary of Saint Faustina, 438)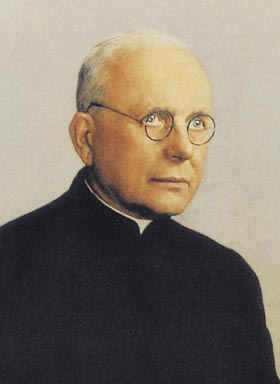 Confessor of St. Faustina; the founder of the Institute
Blessed Michael Sopoćko
He is a priest after My own Heart; his efforts are pleasing to Me. (…) Through him I spread comfort to suffering and careworn souls. Through him it pleased Me to proclaim the worship of My mercy. And through this work of mercy more souls will come close to Me than otherwise would have, even if he had kept giving absolution day and night for the rest of his life, because by so doing, he would have labored only for as long as he lived; whereas, thanks to this work of mercy, he will be laboring till the end of the world. (Diary of Saint Faustina, 1256)
His thought is closely united to Mine, so be at peace about My work. I will not let him make a mistake (...).(Diary of Saint Faustina, 1408)